Seagate FireCuda Gaming Dock - incl. 4 TB HDD - Thunderbolt 3 Dockingstation
› 1 x DisplayPort 1.4 | 1 x Thunderbolt 3
› 4 x USB-A 3.2 Gen2x1 | 1 x USB-A 3.2 Gen2x1
› › expandable M.2 NVMe SSD slot
› 2,67 kg | 51 x 270 x 135 mm (W x D x H)
incl. tax and excl. shipping
7 - 10 days
Free shipping with any laptop/desktop PC within the EU
No return fee
Description

Technical Specification

Reviews
Description
Das Herz Ihrer Gefechtsstation
Volle Kontrolle mit einem 4-TB-Speicherhub, der Ihr gesamtes Gear über ein Thunderbolt 3-Kabel verbindet. Eine Unmenge an Anschlüssen, ein aufrüstbarer M.2 NVMe-SSD-Steckplatz für höchste Geschwindigkeit und die konfigurierbare LED-Beleuchtung sorgen für maximalen Gaming-Spaß.

Hohe Speicherkapazität
Mit 4 TB haben Sie jede Menge Speicherplatz, um Projekte zu archivieren, ältere Spiele und Mediendateien zu speichern und neue Games zu installieren.

Mehr Leistung mit einer NVMe-SSD
Erleben Sie wahre Performance mit einer SSD wie der FireCuda 510 NVMe, die im M.2 NVMe-Steckplatz für rasante Geschwindigkeit sorgt. Sie möchten Anwendungen, Spiele, Maps und Dateien schneller laden? Mit diesem Gaming Dock kein Problem.

Optimiert und organisiert – dank eines leistungsstarken USB-Hubs mit eigener Stromversorgung
Kabelgewirr, zahllose Adapter und Ärger über zu wenige Laptop-Anschlüsse – all das gehört nun der Vergangenheit an. Dieser USB-Hub mit Thunderbolt 3 eignet sich für den Anschluss Ihrer Gaming-Peripheriegeräte an den Computer. Wenn Sie los müssen, stecken Sie den Laptop einfach aus.

Individuelle Beleuchtung mit RGB-LEDs
Wir sind der Meinung, dass Schönheit und Funktionalität zusammengehören – insbesondere im Bezug auf Ihren Gaming-PC. Ausgestattet mit einer konfigurierbaren LED-Beleuchtung beinhaltet das minimalistisch designte FireCuda Gaming Dock eine praktische Software, mit der Sie Farben und Lichtmuster zur Effektbeleuchtung Ihres PC einstellen können.

Das beste Thunderbolt 3-Dock für PC-Gaming
- 1x Thunderbolt 3 (für Laptop-Verbindung)
- 1x Thunderbolt 3 (für Zubehörgerät)
- 1x DisplayPort 1.4
- 5x USB-A 3.1 Gen2 (1x Ladeanschluss mit bis zu 7,5 Watt)
- 1x RJ45 Port (LAN)
- 1x Kopfhörerausgang
- 1x Mikrofoneingang

Lieferumfang
FireCuda Gaming Dock, Thunderbolt 3-Kabel, Stromversorgung, Installationsanleitung
Elite Space and Upgradable M.2 NVMe SSD Speed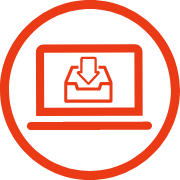 Massive Storage Space
Archive projects, store older games and media files, plus enjoy plenty of space for tomorrow's hot titles with 4 TB of expansive hard drive capacity.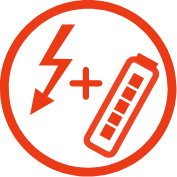 Upgrade With an NVMe SSD
Experience wicked speeds using the expandable M.2 NVMe slot with a prime-performance upgrade like the FireCuda 510 NVMe SSD. Ready to boot applications and load games, maps and files faster? Follow the link below to learn more.
The Heart of Your Battlestation
Game harder with an elite 4 TB storage hub that connects your entire battlestation via one Thunderbolt 3 cable. Equipped with an array of ports, an expandable M.2 NVMe SSD slot for insane speeds, and customisable LEDs for killer lighting. The FireCuda Gaming Dock also works with Razer Chroma™ RGB so you can sync with other Chroma-enabled peripherals — the glory of gaming is yours to own.
The Best Thunderbolt 3 Dock for PC Gaming
Thunderbolt™ 3 port (for laptop connection)11

Thunderbolt 3 port (for accessory device)

DisplayPort 1.4

4 USB 3.1 Gen2 ports

USB 3.1 Gen2 battery-charge port

RJ45 ethernet network port

3.5 mm audio-in/mic port

3.5 mm audio-out port
Technical Specification
Connectivity
Thunderbolt 3
Dimensions
51 x 270 x 135 mm (W x D x H)
Material Specifications
black plastic case
Packaging Content
Seagate Firecuda Gaming Dock
Thunderbolt 3 cable
Power supply
Warranty
3 years (limited)
Compatiblewith a.o:
XMG:
XMG CORE 15/17 - M21 (ID: XCO1XIM21)
XMG NEO 15/17 - M21, E21 (ID: XNE1XIM21)
XMG ULTRA 17​ - E21 (ID:XUL17E21)
XMG PRO 15/17 - E21 (ID: XPR1XE21)
XMG FUSION 15 - L19 (ID: XFU15L19)
SCHENKER:
​​SCHENKER VISION 15 - E21 (ID: ​SVS15E21)
SCHENKER VISION 14 - M21 (ID: SVS14IM21)
SCHENKER DTR 17 - E21 (ID: SDT17E21)
​SCHENKER WORK 15 - E21 (ID: ​SWO15E21)
​SCHENKER MEDIA 14 - L20 (ID: ​SME14L20)
Setup

Connection to PC

Videoports

 
 

DP

TB3

1

display

via TB3

5K60Hz
5K60Hz

 

Bemerkung

Not G-SYNC-/FreeSync-compatible

Alternate resolutions 

                         

                           5K@60Hz = 4K@144Hz = WQHD@240Hz = Full HD@360Hz